Men's Powerstep G2 Compression Socks
Powerstep's 2nd Generation Recovery Socks have an improved fit and are designed with gradient compression to enhance circulation to lower leg muscles to help speed recovery during or after training, running or athletic activity.
compression
/
powerstep
/
Socks
Features
Comfortable top band
20-30 mm Hg gradient compression
Advanced knit structure with ventilated design and Coolmax® fibers
Embedded Achilles and arch support
Bamboo-charcoal fibers
Padded heel and toe
Sold as pair
Benefits
Enhances circulation for faster recovery
Coolmax® fibers for cool, comfortable wear
Increases support to the Achilles and arch to alleviate aches and pains
Fibers reduce odor, regulate temperature, bacteria and perspiration
Specifications
Advanced Lycra/nylon knit structure
COOLMAX® interwoven fabric
Lycra 25%, COOLMAX® 25%, Nylon 40%
10% Rayon from Bamboo Charcoal
Indications: Athletes and runners to speed recovery and provide support during or after running or athletic activity.
Application Instructions: Gather sock from top and pull over foot and calf. Smooth out wrinkles while pulling over the calf.
Care Instructions: Hand or machine wash on gentle cycle in cold water using a mild detergent. Air-dry. Do not machine dry or use bleach, fabric softener or dryer sheets.
Warning: Not intended for persons with severe foot deformities or circulatory disorders resulting in infections or foot ulcerations. Always consult a medical professional when experiencing persistent pain, discomfort or swelling.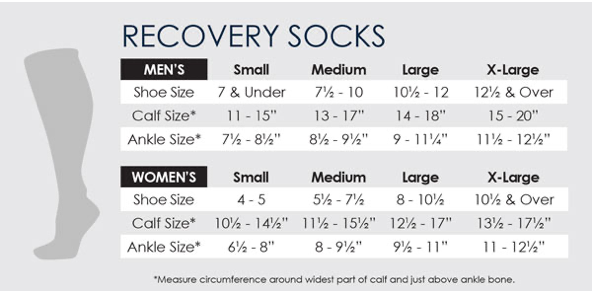 Article number WARD12460